victoria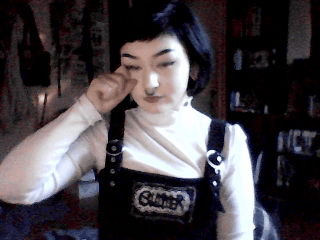 "yeet"
Female
25 years old
666,
Nevada
United States
Last Login:
3/6/2018
Contacting victoria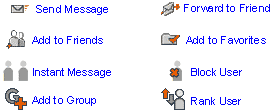 URL:
https://grossgirl94.neocities.org/
victoria's Interests
Music:
i hate sex, the used, soccer mommy

Movies:
The Coneheads, Wristcutters, The Lost Boys, Labyrinth, Jennifers Body, Almost Famous, Mars Attacks, Matilda, Bridesmaids, Coraline, Beetlejuice, Where The Wild Things Are, Hard Candy, Juno, James And The Giant Peach, Hortan Hears A Who, Cat In The Hat, Corpse Bride, Nightmare Before Christmas, A Bugs Life, Edward Scissorhands, Adamns Family, Sleepy Hallow, My Favorite Martian, Casper, Inspector Gadget, all of Spy Kids, Grumpy Old Men, Richie Rich, Riddick (I am a huge Vin Diesel fan, and love almost all of his movies), 10 Things I Hate About You, Mean Girls

I'm a fan of movies, I'll add more of my favorites when I think/am reminded of them!

Television:
KUWTK, Buffy, Roseanne, New Girl, Grace and Frankie, Mad Men, Bones, Gilmore Girls, Bojack, Arrested Development, Greys Anatomy, Scrubs, Scandle, Stranger Things, Russian Doll, Big Mouth, Chilling Adventures of Sabrina, End of The Fucking World. (add more when I think of them)

Books:
I don't have a lot of favorite books, I mostly read lots and lots of zines, but one book I reference a lot is The Revolution Starts at Home: Confronting Intimate Violence Within Activist Communities. If ya wanna look it up and see what its about, do it, if it doesn't interest you thats ok too :)

I would like to read more Bell Hooks instead of listening to her commentary via yt.

Wishlist: Feminist Care Tradition in Animal Ehtics by Carol Adams
Beyond Animal Rights: A Feminist Caring Ethic by Carol Adams
Sexual Politics of Meat by Carol Adams
Speciesism by Joan Dunayer
Living Among Meat Eaters by Carol Adams

Heroes:
My grandmother Darlene who passed away from cancer in 2015, my Mother, and my baby sister Cheyenne

victoria's Details
| | |
| --- | --- |
| Orientation: | dummy |
| Ethnicity: | |
| Religion: | I'm figuring it out |
| Occupation: | |

victoria is in your extended network

REFRESH
victoria's Blurbs
About me:
hey! my name is Victoria. writing a paragraph bio is more awkward for me than it used to be when i was a scene kid. i think i started using Myspace around 4th grade, which i think most people would agree is pretty young but this was around the same couple years i was learning how to use Limewire and downloading music onto my ipod Nano. computers had also became a staple of households within my early childhood so it was natural to be using social media at such a young age. when 7th grade rolled around i had fully transitioned into a living breathing scene wannabe, i don't think i ever passed 1500-2000 friends, but Myspace fame became less relevent to me when i started to grow into music i was finding through Myspace. around 14/15, the music i was finding was mostly hardcore and punk and was also the same time the platform was dying out and i had already began using Facebook and Instagram. most people my age i think would say myspace really taught us how to build html, but i was already using blogging platforms that required html knowledge, and not to mention I was a huge Neopets hobbyist, and if you know about coding Neopets, you know.
anywho, i made
this
myspace code from scratch in early 2018 with very little memory on how to make html. i used it as an about me page for my first neocities website that is now abandoned. feel free to use the source code to replicate and make it your own, despite its messiness using strictly divs, its not that bad. this code wasn't replicated from any other neocities myspace replication- their's might be easier but i haven't checked! so if youre looking for a less messy code to use possibly check out another if you stumble upon one of the other 2 that are on this tiny website. mostly mentioning i coded this myspace bc im proud of it, and its cool to spend time on things and end up being proud of it
also check out friendproject.net for a fully functioning myspace replica!
if i had 8 online friends or 8 irl who had a neocities i'd probably make the code for the top 8. but for now i don't really care about that or the other sections missing.